The HAZWOPER 24 Hour online training course provides basic training for employees who may be exposed to hazardous chemicals or doing clean-up of hazardous substances, but will not face these hazards on a daily basis. It is required if you or your employees' exposure will meet or exceed OSHA Permissible Exposure Limits (PELs).
If your workplace is a designated HAZWOPER site under OSHA regulation 29 CFR 1910.120, you will need to take the 24-hour HAZWOPER course. OSHA HAZWOPER training is required for everyone who works at contaminated sites.
Time Requirement
OSHA Standard 1910.120 requires trainees to complete 24-hours of off-site training as part of this program.  After successfully completing each course exam, trainees are guaranteed to have met the 24-hour time requirement defined by OSHA.
OSHA On-site Requirement
After completing the OSHA HAZWOPER 24 Hour off-site training program, OSHA requires employees to receive one (1) days of on-the-job worksite-specific training provided by their company (29 CFR 1910.120 (e)(3)(i)).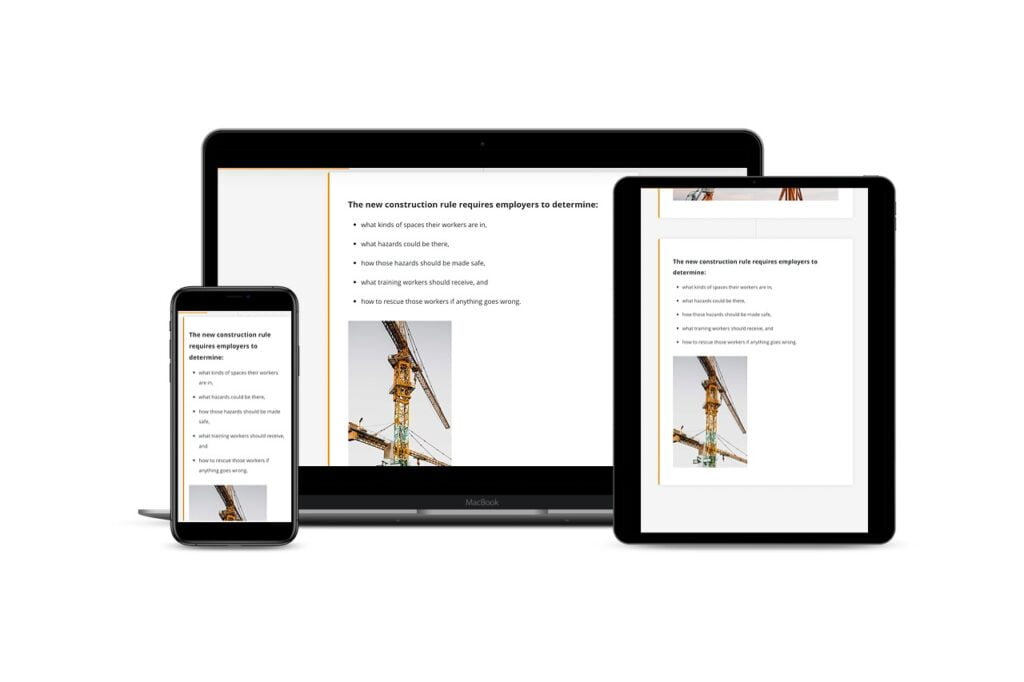 OSHA HAZWOPER 24 Hour - Curriculum
OSHA Information and Disclaimer
Part Number: 1910
Part Number Title:

Occupational Safety and Health Standards

Subpart:

1910 Subpart H

Subpart Title:

Hazardous Materials

Standard Number:

Title:

Hazardous waste operations and emergency response.

GPO Source:
[61 FR 9227, March 7, 1996; 67 FR 67964, Nov. 7, 2002; 71 FR 16672, April 3, 2006; 76 FR 80738, Dec. 27, 2011; 77 FR 17776, March 26, 2012; 78 FR 9313, Feb. 8, 2013; 84 FR 21598, May 14, 2019]