Fast OSHA Certification Online
Our free training gets you OSHA certified online fast and hassle free.
Register, take a free course on your laptop, tablet or phone with the option to get an instant OSHA Certificate after you pass for just $18.95.
By Clicking 'START TRAINING' you agree to the Terms of Use and Privacy Policy. You also agree to receive information relevant to your account via email.
1. Register free
It takes just 5 seconds to sign up and start the free OSHA safety training of your choice.
2. Start Free Training
Use any PC, laptop, tablet or smartphone.
3. Complete the free OSHA training online
Retake the quizzes and assessments as many times as you need to – all progress is saved and you can pause and resume the training anytime.
4. Buy Certificate
If you're 100% happy with the course, get your instant printable OSHA compliancy certificate.
5. Good Job! You're Certified
You're OSHA Certified and compliant. Your certificate and record is stored online.
OSHA Compliance Certificate
After completing the free training you will have an option to buy an OSHA compliance certificate. All our certificates are stored online with your transcript and can be verified at any time right here on the website.
Common Questions about OSHA Certification
100% Acceptance Guarantee
Our OSHA training certificates are accepted in all 50 US States. If for any reason your certificate is not accepted we offer a no questions asked money back guarantee. Train risk free.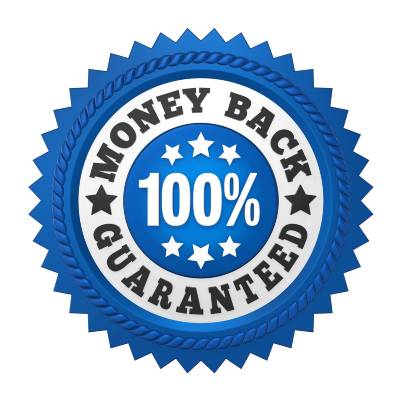 Stay Certified provides free access to all of the OSHA safety training courses in our catalog. You can take any course for free; including the module quizzes without any cost to you at all.
Most training providers require you to pay a fee up front before you can access their material. We only charge a nominal fee if you want to document your training and compliance with our high quality certificates and transcripts. 
You can access our training through any device with an internet connection and train wherever and whenever you want.
Stay Certified provides accessible and convenient ways to take essential safety training at a great price.
We realize that you need your certification either in order to continue working, or to take up that new role or contract, and we are commited to helping America back to work by offering the most competitive OSHA Certification pricing – guaranteed.
We are available on chat or email 24/7 to answer any questions and want to offer you the best online training experience you've ever had. 
Can I Get Free OSHA Training?
The simple answer is yes! We offer free OSHA training to anyone that needs it. The free training courses are OSHA compliant and can be taken online, on any device, in about an hour. When you have completed your free training you will have the option to buy a certificate that will prove your compliance.
We do not offer OSHA certification free. You don't have to buy the certificate and you are free to take the course as many times as you want. We also offer a 100% money back guarantee of acceptance on your OSHA Certificate.
Our free OSHA training and optional certificates are the highest quality on the market – but we also pride ourselves on our accessibility and think anyone who needs an OSHA certificate should be able to obtain one affordably. If you find a comparable course cheaper anywhere online simply send us a message and we happily match and beat the price.
We think we covered all the basics above but there may be some other questions you need answered before you begin your training. The chances are someone else has asked the same question, so feel free to check the FAQ page.